Smart Chip Case Flip Cover Samsung Smart Phone Just For You
Smart Chip Case Flip Cover Samsung Smart Phone, Flip Cover Leather Smart Chip Case For Samsung Galaxy Note 8 S6 S7 Edge S8 Plus Clear View Standing Mirror Case
Item specifics Smart Chip Case Flip Cover Samsung Smart Phone,
Design:

Business,Plain,Glossy,Vintage

Compatible Brand:

Samsung

Function:

Anti-knock,Dirt-resistant,Kickstand

Compatible Samsung Model:

Galaxy S6,Galaxy S6 edge,Galaxy S7 Edge,Galaxy S7,Galaxy S8,Galaxy S8 Plus,Galaxy Note 8

Leather Flip Stand Mirror Chip Case


Ultra Thin and Comfortable Touch

Mirror Smart Viewing Window Case Cover

360 Degree Full Body Protection Leather Flip Case

Smart wake up and sleep function

With Smart Chip,can answer call without opening case

Durable and easy to put on and easy to take off

Compatible Phone Model:

For Samsung Note 8 S6 S7 Edge S8 Plus

Color:

Black, Blue, Gold, Purple, Rose Gold, Silver
Just click the "Add To Cart" Button Below! There's a very limited stock, and they will go soon!
Note: Due to High Demand Promotional Items May Take Up To 2-4 weeks for delivery. 
WE SUPPORT AN AMAZING CAUSE
We're thrilled to support Nanhi Pari Foundation is a Girl Child Right Organization that works for Education for Girl Child.




SK Fashion's 7-POINT HAPPINESS CHECKLIST
1. FREE Shipping Worldwide on special offers.
2. Fast, Sure & Safe delivery.
3. Safe Payments via PayPal® and 2Checkout®.
4.  30 Day Money Back Guarantee.
5. Real humans on our support help-desk ! 
6.Tracking number for every order.
7.We use encrypted SSL certificates for 100% security.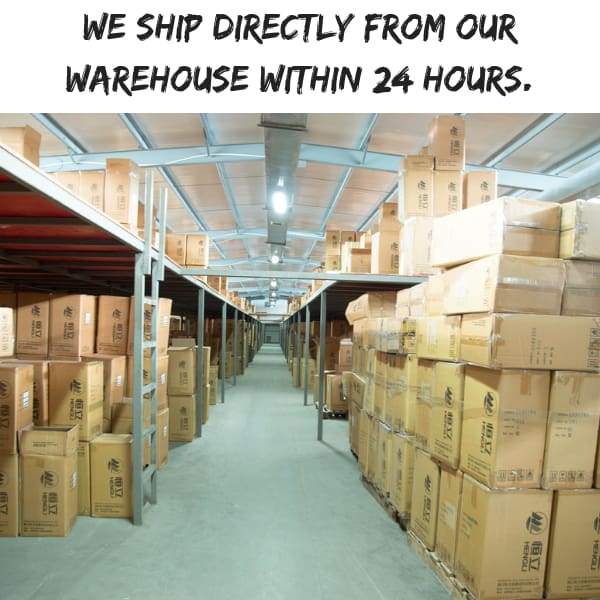 Smart Chip Case Flip Cover Samsung Smart Phone, Smartphones cases Facts
Smart Chip Case Flip Cover Samsung Smart Phone, Only crazy people don't put cases on smartphones. For example, people who participate in extreme phone pinching (a real thing we did not make up), or people who take death-defying (and occasionally death-inducing) extreme selfies, or people with Kardashian levels of money.
The rest of us risk-averse poor people know that a new case costs $35, while a new smartphone costs $650, not to mention the opportunity and mental health cost of being without a smartphone for an entire day or two! Putting a case on your smartphone just makes sense. Here's why you should completely ignore my advice from last week and carry your phone around in a drop-, dust-, water-, theft-, and stupidity-proof vault.
It's TOO thin and TOO light
Smart Chip Case Flip Cover Samsung Smart Phone, Phones these days are so thin and so light that they're not very durable. Certainly nothing like the indestructible Nokia 3310, anyway. A case adds much-needed extra bulk so your phone doesn't break or bend.
You didn't buy phone insurance
An extra $10/month, plus a $50 deductible, for peace of mind in case you drop or lose your phone? You're no sucker! Instead of buying phone insurance, you prefer to take care of your belongings. Well, part of "taking care of your belongings" includes putting a case on your phone. The case is your phone insurance.
Scratches suck
Smart Chip Case Flip Cover Samsung Smart Phone, Phones aren't ultra-fragile pieces of glass—most of them are made out of tough-ish metal or plastic, and the glass they do use is special ultra-tough Gorilla Glass and the like. But even if you never drop your phone or step on it, it probably spends a lot of time in your pocket or purse where it's gonna get scratched to hell, unless you have a case on it.
Cases protect all of your phone
Cases aren't great at protecting the biggest, most fragile part of your phone: The screen. Drop your cased phone and the screen could still be in trouble. But cases do protect the rest of your phone, like the delicate electronic parts inside. Your phone is a piece of technology, after all.
It's expensive
Sure, high-quality cases can be pretty expensive. But $50 is a lot less than $650, which is the cost of a new phone.
You need the friction
Smart Chip Case Flip Cover Samsung Smart Phone, Smart Chip Case Flip Cover Samsung Smart Phone, The problem with sleek, sexy smartphones? They're super slippery! A grippy, rubberized case could mean the difference between you holding onto or dropping your precious device.
It's an older model
You might think it makes no sense to put a protective case on your older phone, since it's not like you really care if it breaks. But a case does more than just protect: It hides the fact that you're still rocking the original Nexus One.
You take your phone everywhere
Literally everywhere. Even places you probably shouldn't, like the bathroom or on a date. Even if you're not a naturally clumsy person, it's highly unlikely that a gadget that spends 24 hours a day with you is never going to be accidentally knocked off a table.
Some cases are more than just protective covers
Cases do more than just protect! There are plenty of multifunctional cases out there that act as wallets, battery packs, bottle openers, and tasers. Yes, tasers.
A case makes your phone unique
Got the latest it phone? Guess what. So does everyone else. Putting a case on your phone won't just show off your personality, it'll also help you identify your device.
How does a flip cover sensor work?
Smart Chip Case Flip Cover Samsung Smart Phone, Phone flip cover sensor is designed in the sense that whenever there is magnetic contact with the phone its screen will hibernate.
However, the phone becomes radioactive whenever you have incoming calls that's why the screen light will of when you pick put the close to your ear and if you switch the phone to loudspeaker the screen will never go off no matter the duration and call attempts except you change the mode or end the call.
In the sense of the cover whenever you put your phone pocket without locking the screen the phone will activate anti-inadhentive mode which means the your body cannot press the phone neither.