Please leave note of the following when you place order ( during checkout )  :
Names (two names)
Which month birth stone (two month Birth stones)
Just click the "Add To Cart" Button Below! There's a very limited stock, and they will go soon!
Note: Due to High Demand Promotional Items May Take Up To 2-4 weeks for delivery. 
We're thrilled to support Nanhi Pari Foundation is a Girl Child Right Organization which works for Education, Health & Nutrition for Girl Child.




SK FASHION'S 7-POINT HAPPINESS CHECKLIST
1. FREE Shipping Worldwide on special offers. 
2. Fast, Sure & Safe delivery. 
3. Safe Payments via PayPal® and 2Checkout®. 
4.  30 Day Money Back Guarantee. 
5. Real humans on our support help-desk !  
6.Tracking number for every order. 
7.We use encrypted SSL certificates for 100% security.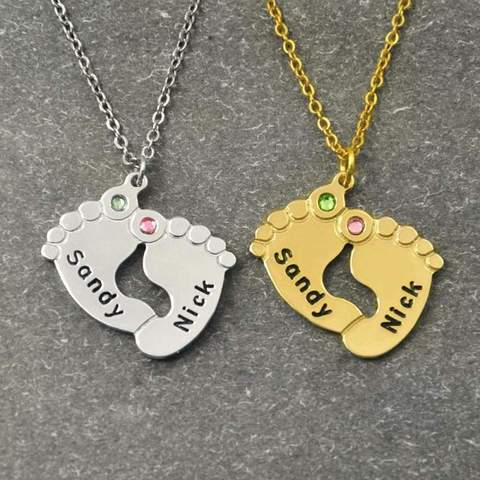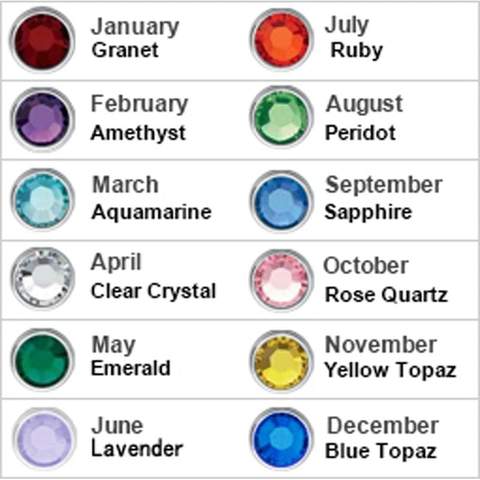 Some Baby Facts
1. Learning to talk begins in the womb
Your baby could hear your voice and other sounds from about 23 weeks of pregnancy. So although she won't say her first word until she's about a year old, she's learning about language right from the start.
Your voice is your baby's favourite sound, and she'll love to hear you talk and sing to her. It's never too early to start reading to your baby, and the more words she hears now, the better her language skills are likely to be later on.
2. Babies are born with the ability to swim
Newborns naturally hold their breath when underwater, and even splash about with their arms and legs. If you take your baby to a swimming class you'll see these innate talents in action!
Your baby can go swimming as soon as you like, but if you're planning on taking her yourself, wait until after your six-week check. It's important to make sure you're healing well before going in the pool.
When you do go swimming with your baby, make sure that she doesn't get too chilly. Choose a special baby pool with warm water, or try a baby wetsuit instead of a regular swimming costume.
3. Birthmarks are surprisingly common
About a third of babies are born with a birthmark of some kind. The most common type is a stork mark (pictured), also known as a salmon patch or angel kiss. This is a pale pink patch on your baby's face or neck, which may appear more red when she cries. Stork marks usually disappear within six months.
Most birthmarks are harmless and will disappear on their own, though some can be a sign of a condition that needs treatment. If your baby has a birthmark, or any unexplained bumps or colouring on her skin, ask your GP to take a look.